Top 10 Innovations That Mattered Most in 2019
Best of 2019
We found the following innovations from 2019 to be of significant importance.
Our favourite innovations to spot are the ones with a purpose — aiming to solve major global issues like the climate crisis, fighting back against discrimination, or medical research breakthroughs that can improve or save many lives.
While we pride ourselves on promoting innovations that matter every single day, the following 10 from the past year especially stood out to us and our readers, who helped us narrow down our initial list of 19 by voting for their favourites.
1. LOW-ENERGY CONDENSERS MAKE WATER OUT OF THIN AIR
An Israeli startup developed portable, low-energy condensers that can help in water shortages and emergencies. Watergen's products extract and purify water from the air. They use heat-exchangers to condense it, by cooling the air to its dew point (the temperature at which water vapour condenses to form liquid). The liquid is then filtered and purified using carbon, and remaining bacteria are eliminated with ultraviolet rays. READ MORE.
2. SHRINK WRAP THAT'S COMPLETELY COMPOSTABLE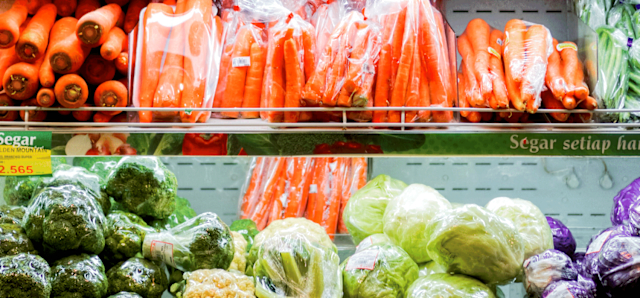 Drake's Supermarkets in Australia partnered with Adelaide-based wholesaler IG Fresh to create a compostable fruit and vegetable wrap. The compostable wrap took 12 months to develop with IG Fresh working in partnership with BioBag World Australia. The new material is made of a plant-based resin called Mater-Bi and, as well as being 100 per cent industrially compostable, can also be disposed of in-home and garden compost and recycling bins. READ MORE.
3. FREEZER DESIGNED TO RE-FREEZE THE ARCTIC
Indonesian designers developed plans to create a submarine-like structure to float around the Arctic that can "give birth" to an iceberg (or ice "baby") every month. The freezer involves an on-going process of reverse osmosis that divides fresh water from salt water. Upon the division, the salt water is expelled and only freshwater is enclosed in the freezer. After a month, a new iceberg is released. READ MORE.
4. TRANSPARENT SOLAR PANELS MAKE ANY OBJECT AN ENERGY COLLECTOR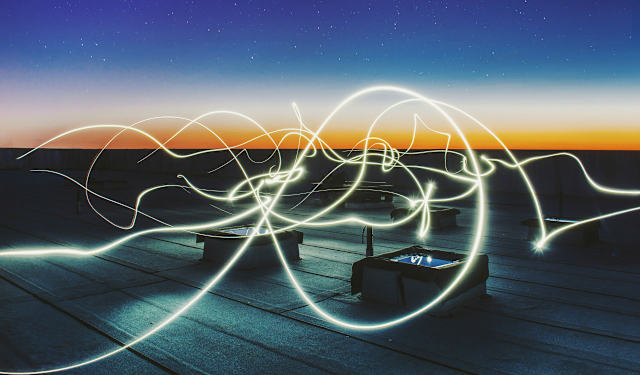 Developed by a team of researchers at Michigan State University, the transparent luminescent solar concentrator absorbs nonvisible wavelengths of light. The transparency allows for the concentrator's use on almost any surface, potentially transforming architecture and screen-based technology. The luminescent panel absorbs ultraviolet and near-infrared light and then guides it to the edge of the plastic. Thin strips of photovoltaic solar cells then absorb the light and convert it into electricity. READ MORE.
5. PRODUCTION METHOD THAT MAY REPLACE SINGLE-USE PLASTIC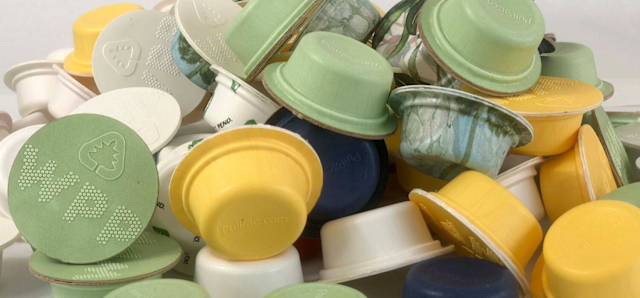 PulPac developed what could be the world's first production method for replacing all types of single-use plastic containers. The system dry-moulds cellulose pulp into almost any shape in less than a second. The technology can be used to make everything from coffee pods, to salad bowls and hangars. READ MORE
6. HAZARDOUS WASTE TURNED INTO REPAIRABLE CONSTRUCTION MATERIALS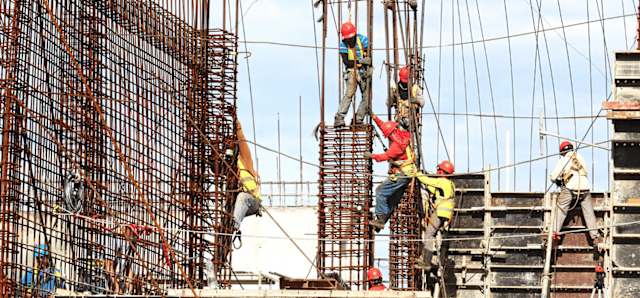 Jagruth Tech, based in India, uses plastic trash and granite dust to create high-strength bricks, pavers and granules for use in construction. Each piece can withstand temperatures up to 120 degrees Celsius and pressure up to 21 tonnes. The products use only diverted waste materials and no cement. Designed to last in good condition for a minimum of 10 years, the products are also repairable. Repairs use the same combination of waste materials. READ MORE.
7. A SELFIE VIDEO THAT MEASURES BLOOD PRESSURE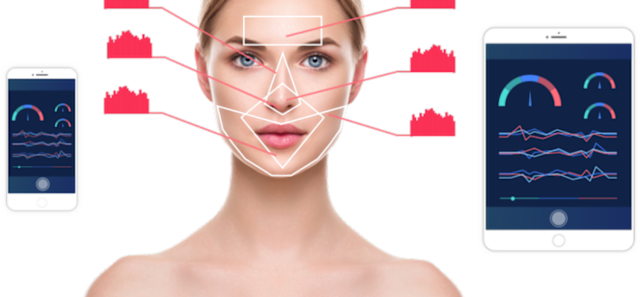 Kang Lee, a professor at the University of Toronto, discovered a way to measure blood pressure using a phone's camera. The technology uses transdermal optical imaging, which is able to visualise and measure blood-flow changes under facial skin. Initial research has shown this new process to be up to 96 per cent as accurate as traditional testing methods. But more research will need to take place before its use becomes widespread. READ MORE
8. T-SHIRTS THAT BREAK DOWN INTO WORM FOOD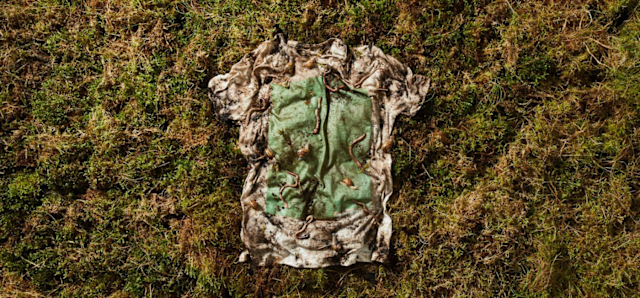 Vollebak is making a t-shirt entirely from plant and algae materials. The entire t-shirt breaks down into "worm food" in three months. The t-shirt is made from eucalyptus and beech trees, taken from sustainably managed forests. The wood is then chipped and pulped into a fibre. The ink used in the design is made from algae grown in bioreactors. READ MORE.
9. A LOW-COST, HIGH-TECH PROSTHETIC LIMB FOR DEVELOPING COUNTRIES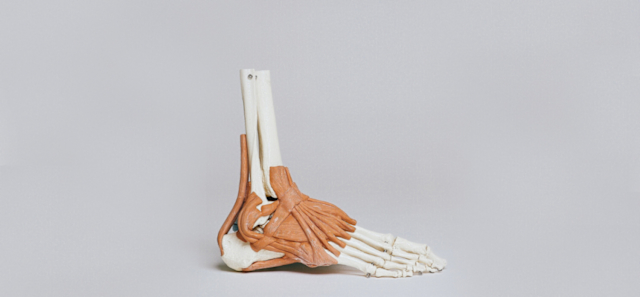 UK inventor Ed-Pennington Ridge developed a high-tech prosthetic limb that will cost less than €100. The limb was designed to target amputees in developing countries, which mostly consist of young soldiers that have become incapable of working due to their immobility. READ MORE
10. FLOATING HOMES EXTEND CITY LIVING FOR COASTAL COMMUNITIES
Art school graduate student Wojciech Morsztyn's floating concept home is a largely self-sustainable, two-story structure, powered by renewable energy.Created as an alternative solution to rising sea levels, the homes can be anchored together in clusters. Ideally located only metres away from a city's coast, each Ocean Community will connect individual homes via walkways. When tethered together, multiple communities could form larger neighbourhoods. READ MORE.
23rd December 2019